Visual Impact
Posters, flyers, coasters, menus, light boxes and banners placed throughout your venue display upcoming events, entertainment and food specials. Strengthen your advertising messages with print media!
That's right. At Pressplay Media we believe in the VISUAL IMPACT of mixing the oldest form of marketing with the latest trend in digital signage across all venues.
Soon after the invention of the printing press by Gutenberg in the early 1400s, people began to leverage print as the number one marketing medium.
It wasn't until 1921 when the first form of digital marketing in radio came about. From there we have seen the rise of radio, the dominance of television, the birth of computers, the internet and mobile devices. Print has now turned into the foundation supporting a variety of new digital media channels.
Dynamic digital signage is popping up in venues everywhere. Your digital signage is there to inform, educate, entertain and promote products and services relevant to your venue.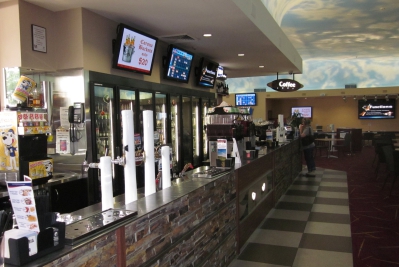 For maximum impact place printed coasters, light boxes, posters, flyers and even banners around your venue to support your message. By combining your digital and your print you will give the strength and power required to get the message across to your customers.
Digital menu boards are great but what about the people who may not be able to read the writing? (like me!) Printing take away versions of the menu will ensure that everyone can see what's on offer!
Use your cross marketing efforts with digital and print to increase revenue by telling everyone about your specials. The customer's wallet is open. Go for the up-sell!
Venues without TV screens or digital signage do not miss out on the VISUAL IMPACT as the use of print media alone can be a very cost effective way of informing customers about your promotions and entertainment.
Don't forget to let the locals know about what's going on with direct mail!